The Love of God Shed Abroad in Our Hearts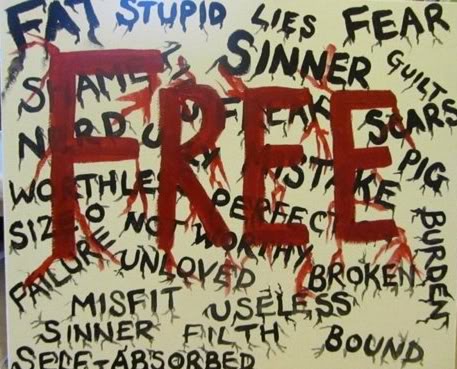 Did you know that in every circumstance, with every person, at all times, you can be a vessel that transfers the love of God to the situation? It's true! Not only is it true, but it's a wonderful and extremely powerful way to live. Love changes things, and 1 Corinthians 13:8 assures us that love never fails.
Romans 5:1-5 (King James Version)
Therefore being justified by faith, we have peace with God through our Lord Jesus Christ: By whom also we have access by faith into this grace wherein we stand, and rejoice in hope of the glory of God. And not only so, but we glory in tribulations also: knowing that tribulation worketh patience; And patience, experience; and experience, hope: And hope maketh not ashamed; because the love of God is shed abroad in our hearts by the Holy Ghost which is given unto us.
As believers, we have been justified by faith and we are God's beloved. We are highly favored, deeply loved, and according to Romans 5:5, we have the very Spirit of God living inside us, empowering us with His love at all times.
If this is true, and I assure you it is, then why are so many believers angry, tempermental, and conducting themselves as the world does? I believe one of the reasons is because we are mixing or mingling the pure, exciting and freeing truth of God's Word, with the rules and ways of man.
Let's look at love, according to the way man operates.
The World's Kind of Love
If we look at the way the world loves, we can clearly see that love is passionate, full of devotion, excitement, and dedication, -- as long as the other person deserves it.
For the most part, the world is very self-concerned. In translation, their definition of love is, "You make me happy right now." The world confuses love with approval or agreement, and because of this warped viewpoint we play, "I love you. I don't love you. I love you. I don't love you," and 100% of that is based on the other person's performance. If you perform according to my expectations, I love you. If not, --well, what do you expect?
This isn't love.
Love doesn't mean we approve. Love doesn't mean we agree. Love is higher and deeper and beyond that. When we are truly operating in the supernatural love of God we can love those who hate us, pray for those who despitefully use us, and even show kindness to those who do us harm.
I've heard many teachings where people have said, "I'm praying for this person because God told me to, but it's so hard."
Can I share something with you? Loving with the love of God is not hard. If we are straining to maintain control and we are struggling to love someone, we don't need to try harder, --we need to receive more (from the Source). We were never called to walk in our own strength and try to produce the fruit of the Spirit on our own. Instead, when we feel ourselves straining, we need to drop everything, and allow the "love of God to be shed abroad in our hearts" brand new.
God's Kind of Love
God's love is invigorating, refreshing, and rejuvenating. When we allow God to love us and we openly receive it, we'll be able to love others without trying, and regardless of what they do.
I can't explain how it happens, but God's love will take you to a higher place. He will allow you to see things the way He sees them. You'll begin to look at others for "who they truly are" in Christ, instead of looking at how they are acting right now.
The Word tells us love covers a multitude of sins, and it's true. We literally become blind to the misdeeds of others when we operate in God's love. We realize that a person who wrongs us is not the real enemy. They are only pawns. "We war not against flesh and blood," according to Ephesians 6:12, so another person is never our true enemy. (Don't you feel the freedom already?)
Love is the most powerful force in the universe. Even faith, the Bible tells us, will not work without love. "For in Christ Jesus neither circumcision nor uncircumcision has any value. The only thing that counts is faith expressing itself through love." Galatians 5:6. So, your credentials don't matter. The fact that you've been in church your whole life doesn't count. The amount of Scripture you've memorized or the hours you spend volunteering in the nursery make no difference. 1 Corinthians 13:3 tells us we can offer our body to be burned and give all our money to be poor, and zip...it doesn't matter if we do not walk in love.
Nothing Counts if Love is Not the Foundation
Do you want to know why giving our material possessions, advice, or our hard earned money don't count without love? Because those are things we could actually do in our flesh (as a works program). If they counted, that would mean God was operating on a performance basis. God would sound something like this:
"Oh there goes Jeff. He's a true Christian. He gave all his money to the poor. He's got a prime spot in heaven now!" Nope. It doesn't work that way. All our righteousness is like filthy rags to God. But operating in love, now that takes faith and surrender. We have to believe and receive the righteousness of God in order to have His love supernaturally shed abroad in our hearts. It's nothing we can work for or fake. Oh, we could try to fake it and plenty of people do. But our flesh is powerful and it will win out. If we're just stuffing our emotions and trying to "play like we're Godly and peaceful" it's just a matter of time until we have an all out, full on melt down, a freak out session, or an anger explosion. You may be laughing now, but you know it's true. It's impossible to operate in God's love without first being full of His love ourselves.
John 13:24 tells us exactly how to love others. Jesus is talking and He says, "A new commandment I give unto you, that you love one another as I have loved you."
As I have loved you.
As I have loved you.
So that means while people are beating you in the face, spitting on you, and calling you a hypocrite, you are to look at them and say, "Oh God, do not lay this sin to their charge. They know not what they do." Seriously? No, we could never do that without the supernatural love of  God working in us. We can't even excuse the lady who cut us off at the red light.
Do you want to be able to experience the crazy amount of freedom and liberty you can have when you hold no grudges and have zero issues or bitterness with ANYONE? You can have that right now! It's part of your inheritance! Jesus paid for it on the cross. It's part of the great exchange. He took our burdens, --and anger is a heavy burden.
"Take my yoke upon you. Let me teach you, because I am humble and gentle at heart, and you will find rest for your souls." Matthew 11:29. Makes a lot more sense in this light, doesn't it!
If you're not walking in love today, don't feel condemned. We're all sinners. None of us can do it in our own strength. Instead, get excited about the fact that you have this wonderful promise from your Father. His love is shed abroad in your heart! Turn your focus to Jesus. Let Him fill you with love overflowing. Instead of looking at your "lack of love," keep your eyes on His perfect love! When you experience that, you'll be set free! That's when you'll be able to show others the love of Christ. It will come just as naturally as an apple tree growing apples. Take it and walk in freedom today!