How Do I Find My Life Purpose?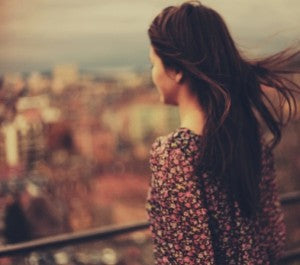 Did you know that regardless of the age of the person, most Americans today (and probably individuals worldwide) wonder about what they are supposed to do with their life? They wonder to themselves, "What's my calling? What career should I pursue?  What path should I take?" Basically, it's the age old question...What is the meaning of my life and where do I go from here?
I've got Good News for you today! It's not as complicated as you think. While you're pondering all those deep, meaningful, questions, ask yourself one more...What does your heart tell you?
Many Christians have been taught that they can't trust their heart. After all, the Bible does say in Jeremiah 17:9, "The heart is deceitful above all things, and desperately wicked..." Well, if we believe this verse is for us, it's no wonder we walk around confused about our life purpose. Fortunately, Jeremiah was speaking to the person who has not yet received Jesus and is not walking in the grace, blessing, favor, and righteousness that we, as believers are. How do I know that this Word is not for believers? I'm glad you asked.
The heart (as used here) in the Hebrew translation is referring to our will, and even our intellect. So, Jeremiah is talking about our inner intent, our heart, our core being, our nature. He goes on to say, "the heart is desperately wicked, who can know it?" This eludes to the fact that in our fallen state, we even deceive ourselves. But...after we have received Christ and have become a new creation, what does the Word say about our heart condition?
"And I will give you a new heart, and I will put a new spirit in you. I will take out your stony, stubborn heart and give you a tender, responsive heart." -- Ezekiel 36:26
Oh, wow...That sounds very different, doesn't it? That, my friend is who we are now. Wait, there's more! Not only do we have a tender, responsive heart to the things of God, but the Word of God also tells us another exciting truth in 1 John 4:17, "As Jesus Christ is, so are we in this world!" Imagine that! The price He paid for us is so complete that we HAVE whatever Jesus has. So, now...ask yourself this question; does Jesus have a deceitful, wicked heart? No! Well, neither do you! What once was true in your life, is not true anymore!
So, What's Your Life Purpose?
Now that you can look at your heart from a right perspective, let's take a second look at your destiny, your life purpose and your calling.
What's on your heart?
If you have a burning desire to help and encourage others, take a few minutes to meditate on that desire. Where do you see yourself? Now, I'm not talking about a second rate dream here, so don't say something like, "Well, I dream about speaking to hundreds of hurting women and bringing them the good news of the Gospel, but that will never happen for me." Stop right there! There are no second hand, plan B dreams allowed in the kingdom of God! Your heavenly Father doesn't birth visions and dreams in you that He has no intention of fulfilling. If you think about speaking to groups of women, then you need to take steps in that direction! As you move forward through every door He opens for you, you'll get there. And the awesome part is that He will use you every day along the way!
Here's a little secret. You can trust those promptings of your heart because God dwells in you and He leads you from within. He is the one who "writes on the tablets of your heart" according to 2 Corinthians 3:3. So, listen to that inner voice, and go for it!
But How Will it All Work Out?
That's not your part! (That's actually good news too!) Your part is to follow the flow and the promptings of God. His part is to work it all out, and He is very good at that! All He needs is a willing heart on your part and for you to have faith and trust Him. Isn't that exciting?
Don't use the excuse that you aren't talented enough or that you don't have the ability to pull off whatever it is He is leading you toward. He already knows that! He didn't choose you because of your great ability. Whatever you need, whether it is wisdom, a certain skill, the right connections, or whatever...He will take care of that. Read Philippians 2:13:
"For it is God who is producing in you both the desire and the ability to do what pleases him."  --Philippians 2:13
Wow! He gave you the desire. He will give you the ability to carry it out! What's your part? Your job is to believe and to be willing to step out in faith when He orchestrates those divine appointments, crossroads, and opportunities on your behalf. (and He will!)
Is your engine revved up yet? Good! Now get out there and expect great things! You are fulfilling your calling and your purpose right now, every day with every step forward! (He even led you to read this article today so you could be encouraged and know that you are deeply loved and highly favored!)